the day to day life in the hencam coop
Chicken landscaping...
Posted by Neil, 2 November 2015, 11:11am
Trying to keep your chickens happy and healthy is an ongoing process and Helen has been enriching their coop with treat puzzle balls, hanging various veggies from string around the coop, planting interesting non-toxic plants and providing dust bathing areas (which of course they didn't use! I caught Renee dust bathing NEXT to the actual area they were supposed to be using one day...)
The girls were initially on some lovely fresh turf - we knew it wouldn't last very long but it hasn't done too bad lasting nearly a month, but some bits were starting to look a bit worn and even worse, we had a week of pretty awful weather and the turf was acting like a sponge and soaking up so that when you stood on it, it seeped out in puddles!
This wasn't great as it meant that it would eventually turn to mud, which is bad for hens with feathered feet (and we have three of those!) If mud balls up in the feathers it can make it painful for the chickens to walk, and if it's too wet their feathers can become very messy...
So Helen spent some time researching and along with Scarlet we decided that better drainage was definitely needed. The aim was to put some pea gravel down to create good drainage, and then top that with sand to give a nice surface for the hens to scratch in (it's also bug resistant and makes cleaning up easy too).
9 bags of pea gravel later, we started to realise how big that damn coop is! There's six large bags of sand in there too. It's been an expensive weekend...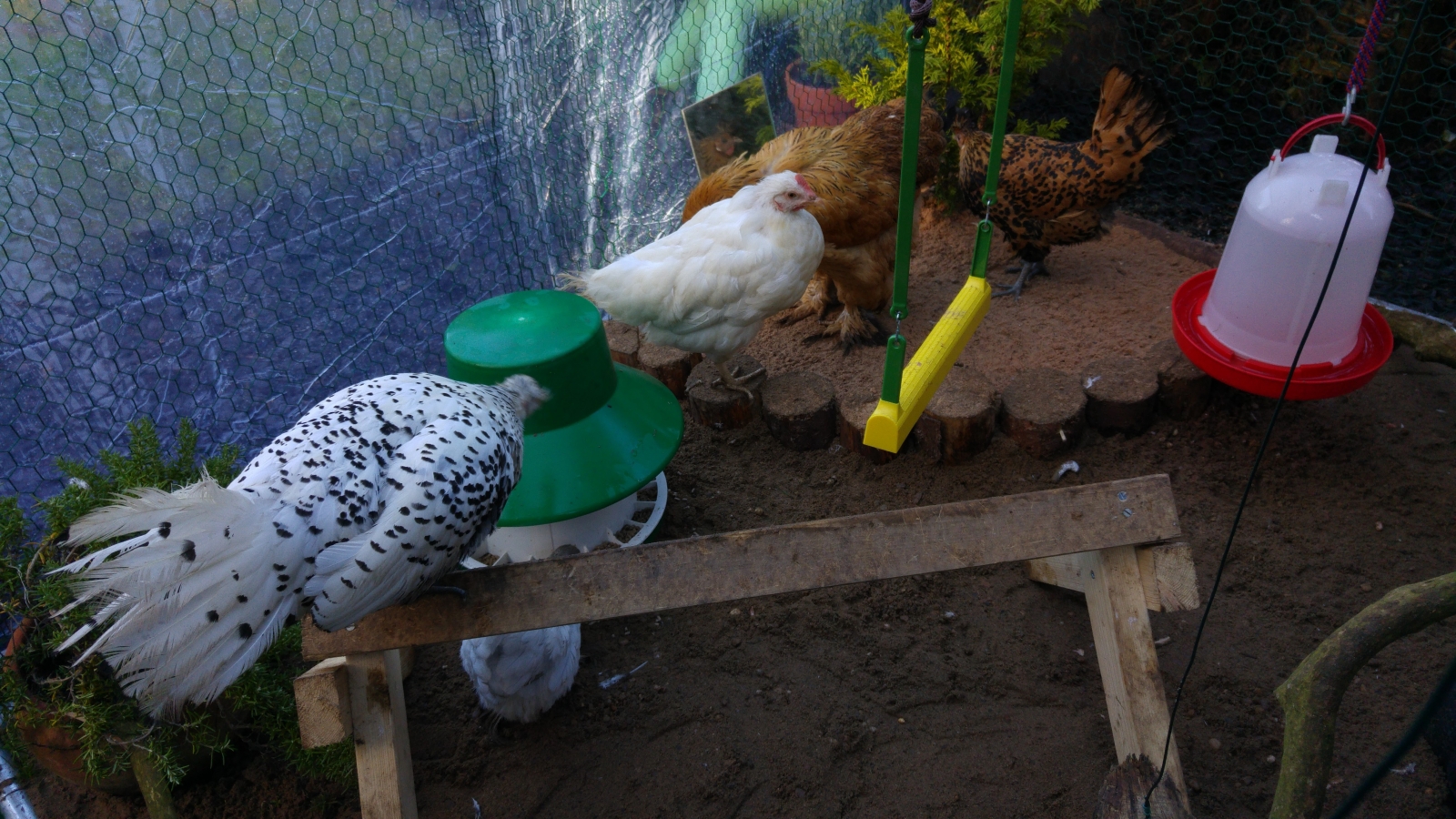 But it seems to be working - their feet feathers look good and it's nice and easy to clean too!
Of course when Helen was emptying their small (mostly unused) dust bathing area of sand, they all decided it was now the best place to dust bathe in the world...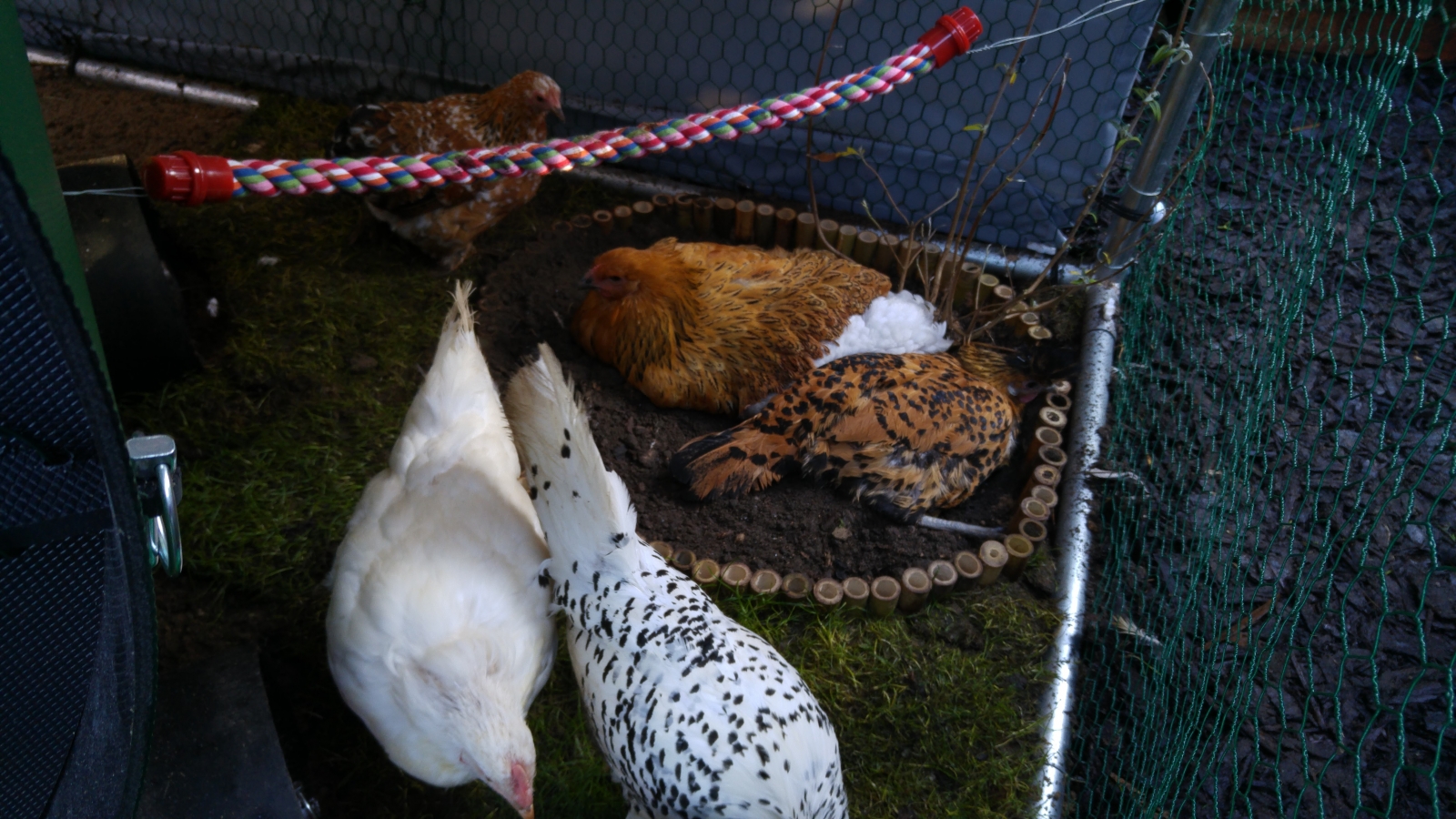 (Maude is in there somewhere...!)