the day to day life in the hencam coop
First Eggs! And Chicken Jumpers!
Posted by Neil, 6 January 2016, 9:01am
Well I can't call (at least one of) the hens freeloaders anymore! Look at the egg counter!! :)
When I went to clean the coop out, I found two perfect eggs laid in the middle of the chicken wagon floor! Never mind they missed the nest box, I'm amazed they've laid an egg in the middle of winter!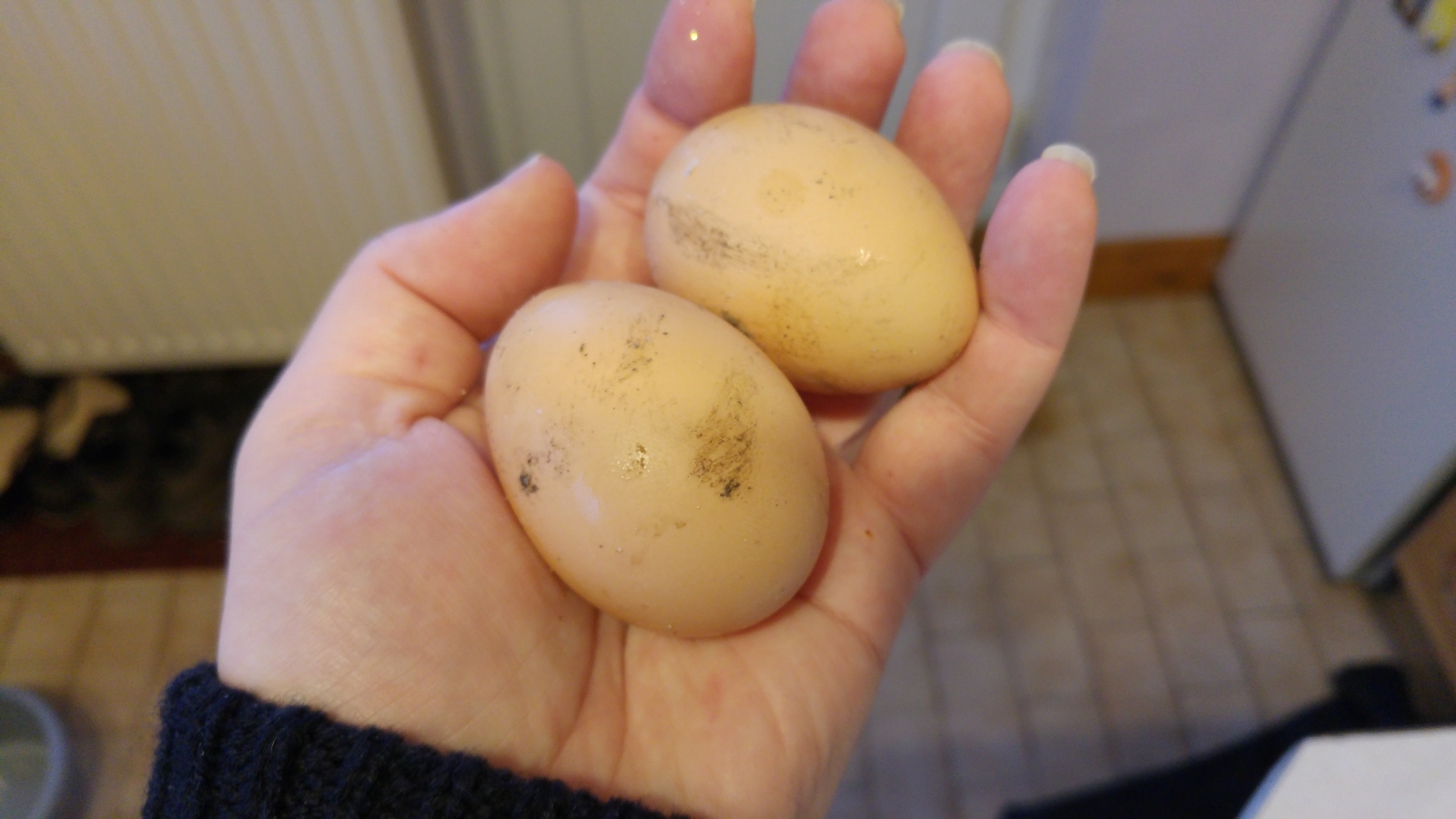 Oh and we seem to be getting loads of interest in the jumpers for chickens knitting pattern - I've collated all Nanny North's info she posted into one easy section here.