the day to day life in the hencam coop
Renee update...
Posted by Neil, 29 March 2016, 10:03pm
Renee seems to be ok! She's laying lovely white eggs: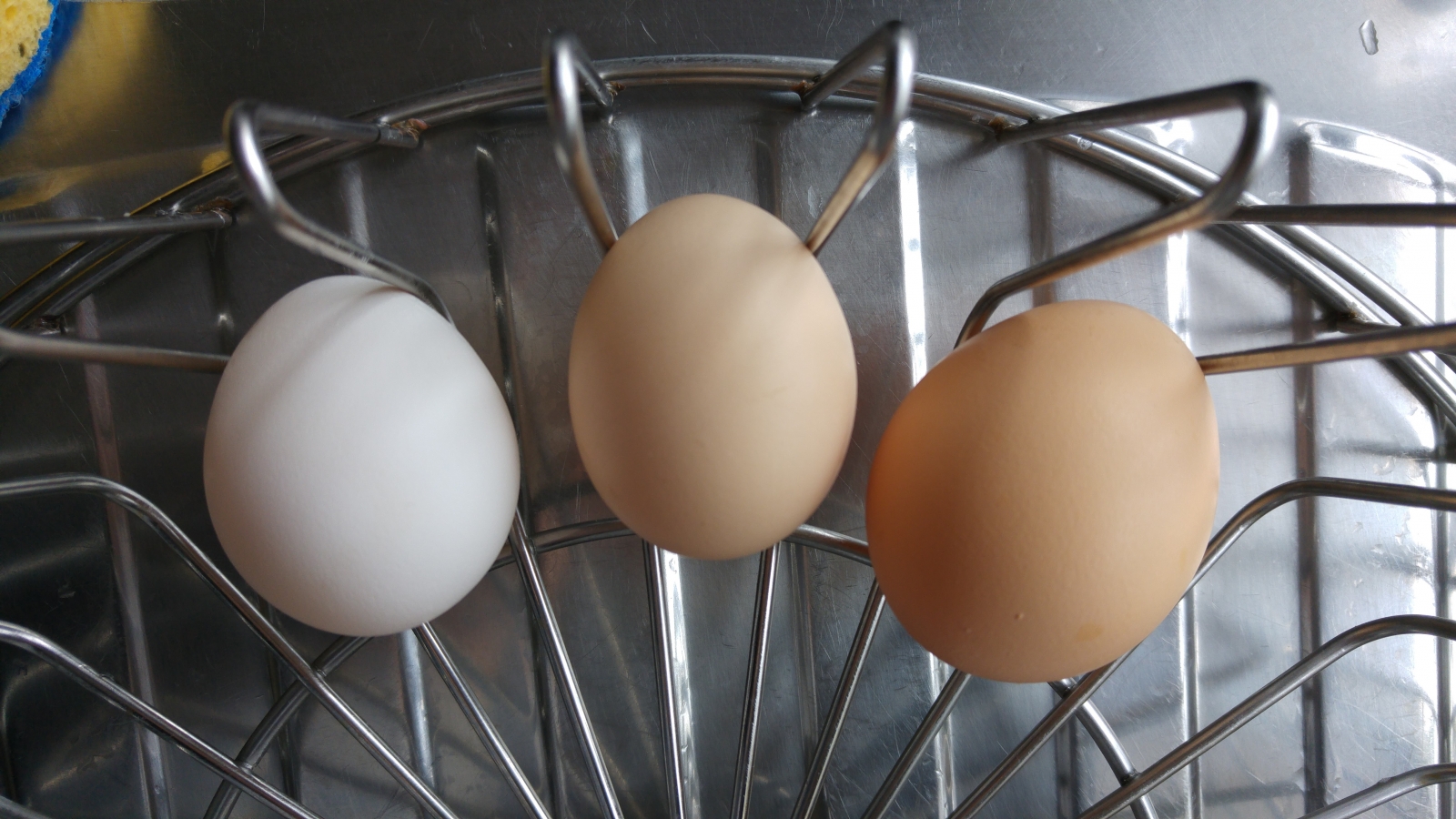 It's actually Mabel that's causing us a bit of concern now - she's been acting a little strangely - going to 'bed' and roosting for several hours during the day and then going to the nest box then coming back out - hopefully it's just "first egg" worries and she'll get the hang of it. She's out and about and eating and drinking now so fingers crossed...
We've had 6 eggs today I think!
We also had Scarlet's Quail eggs for tea the other night - they were really cute - mini fried eggs! In the middle is a hen egg: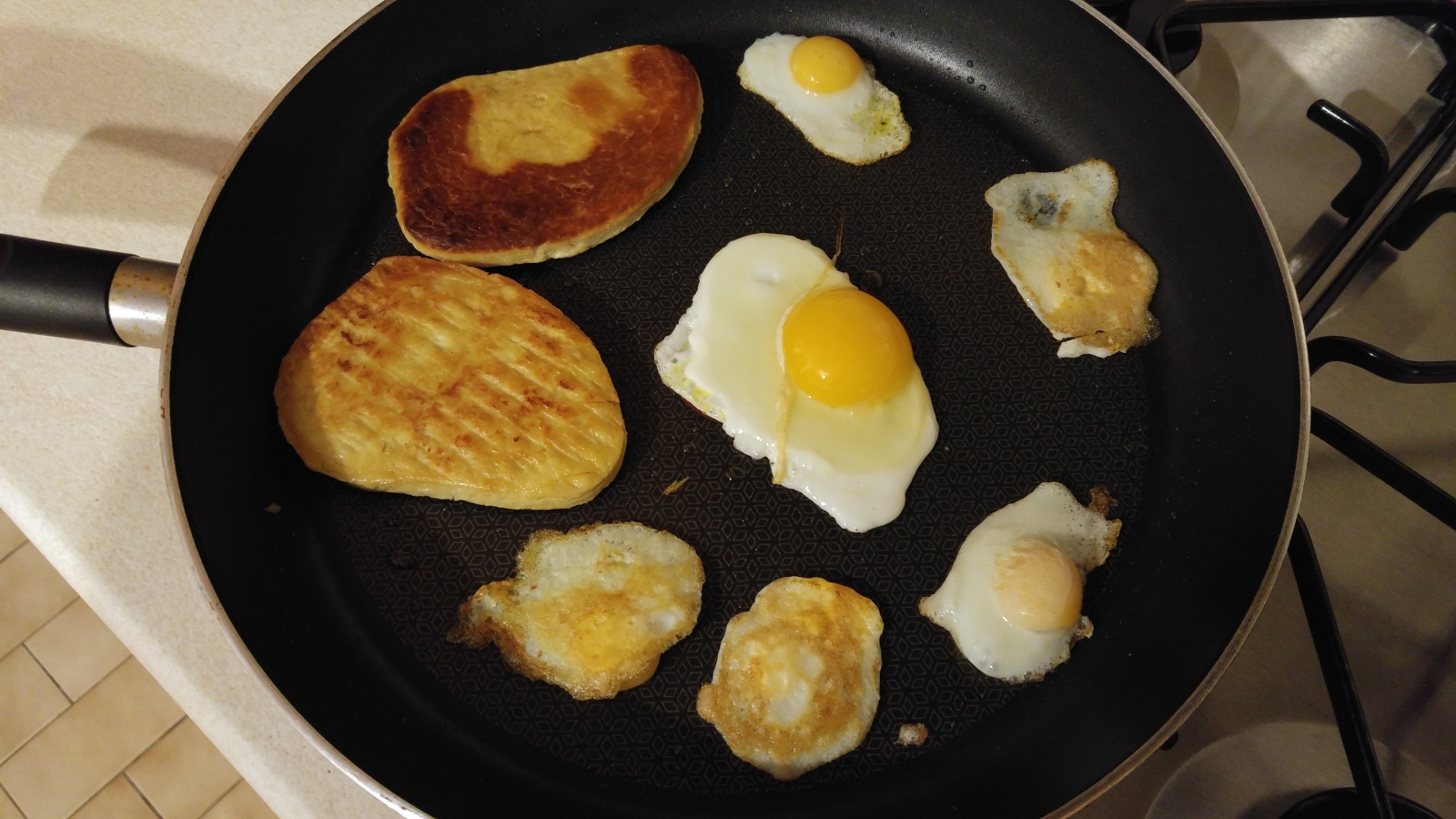 yum!