the day to day life in the hencam coop
Fingers crossed for Daphne...
Posted by Neil, 1 May 2016, 10:05am
Daphne one of our rescue Brahma's was always a bit quiet - from day one she slept a lot and sometimes stumbled when she preened under her wings - I hoped it was just because she was a bit stressed and getting used to the new surroundings and girls.
But she's got worse over the last few days and looks to be in pain when she walks, so we took her to the vets on Friday.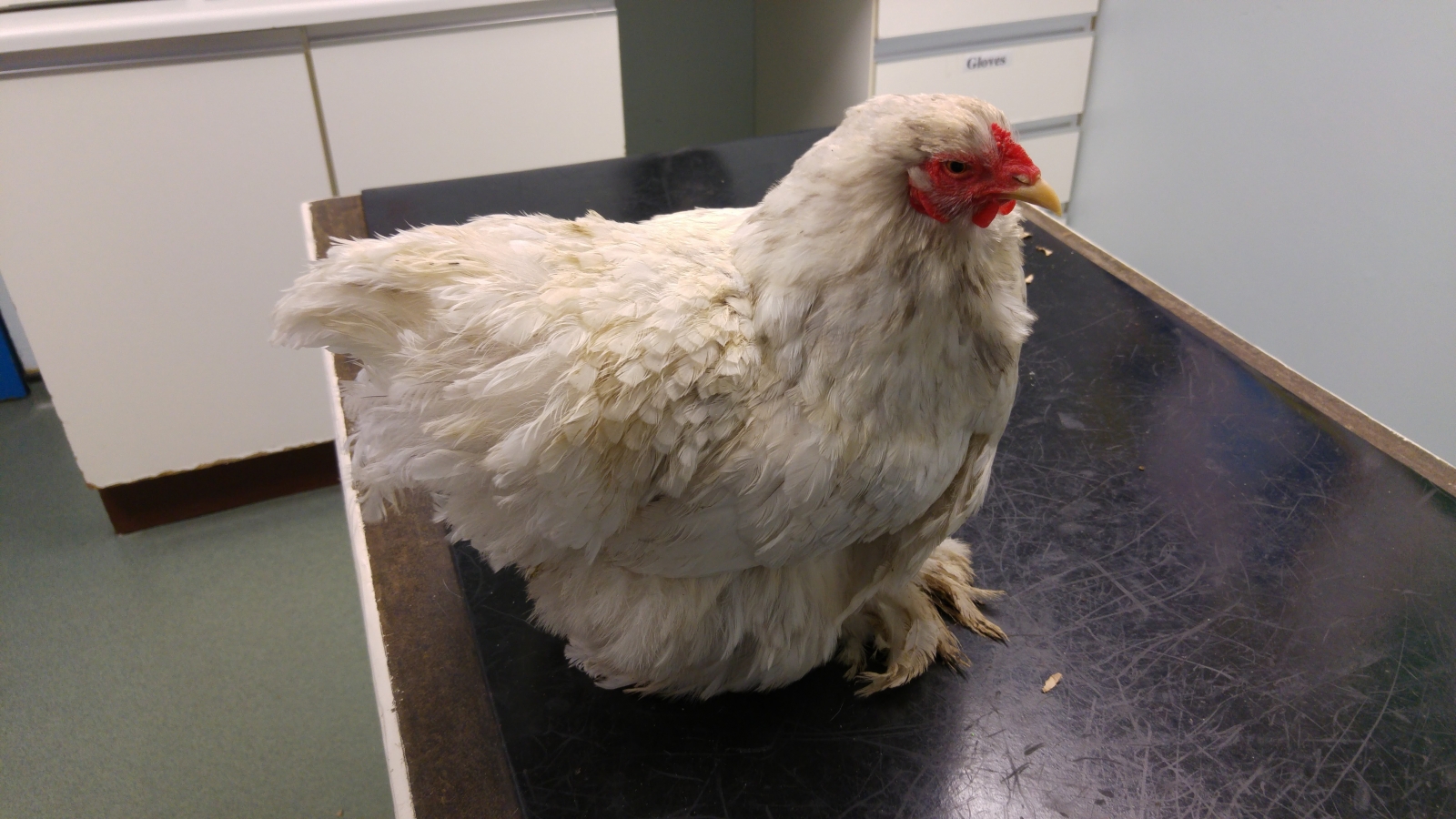 She behaved really well despite been one of the more flighty hens, she's not very used to human contact yet - but that's definitely changing after getting poked and prodded at the vets. The vet said they couldn't feel anything wrong in the feet or legs, and that it wasn't egg-binding or other lumps so could possibly be a simple sprain/swelling, or something more ominous such as arthritis - even though she's so young - or some kind of hip defect.
She's having Loxicom meds injected into her beak every evening (which you can guess she hates, and is quite strongly expressing her displeasure at this!) - which is an anti-inflammatory and pain-reliever for dogs but ok for hens in small doses... It won't "fix" what's wrong with her but might give some relief and chance for the swelling to go down if it is some kind of muscle injury, say if she jumped down from a perch the wrong way or something like that.
The vet said after a week we should see how she is - if she's better, great, but if not then the options become "expensive", or "terminal"... :(
She fell asleep in Helen's arms the first night we gave her the meds. She is so sweet (Daphne! Though Helen is too.)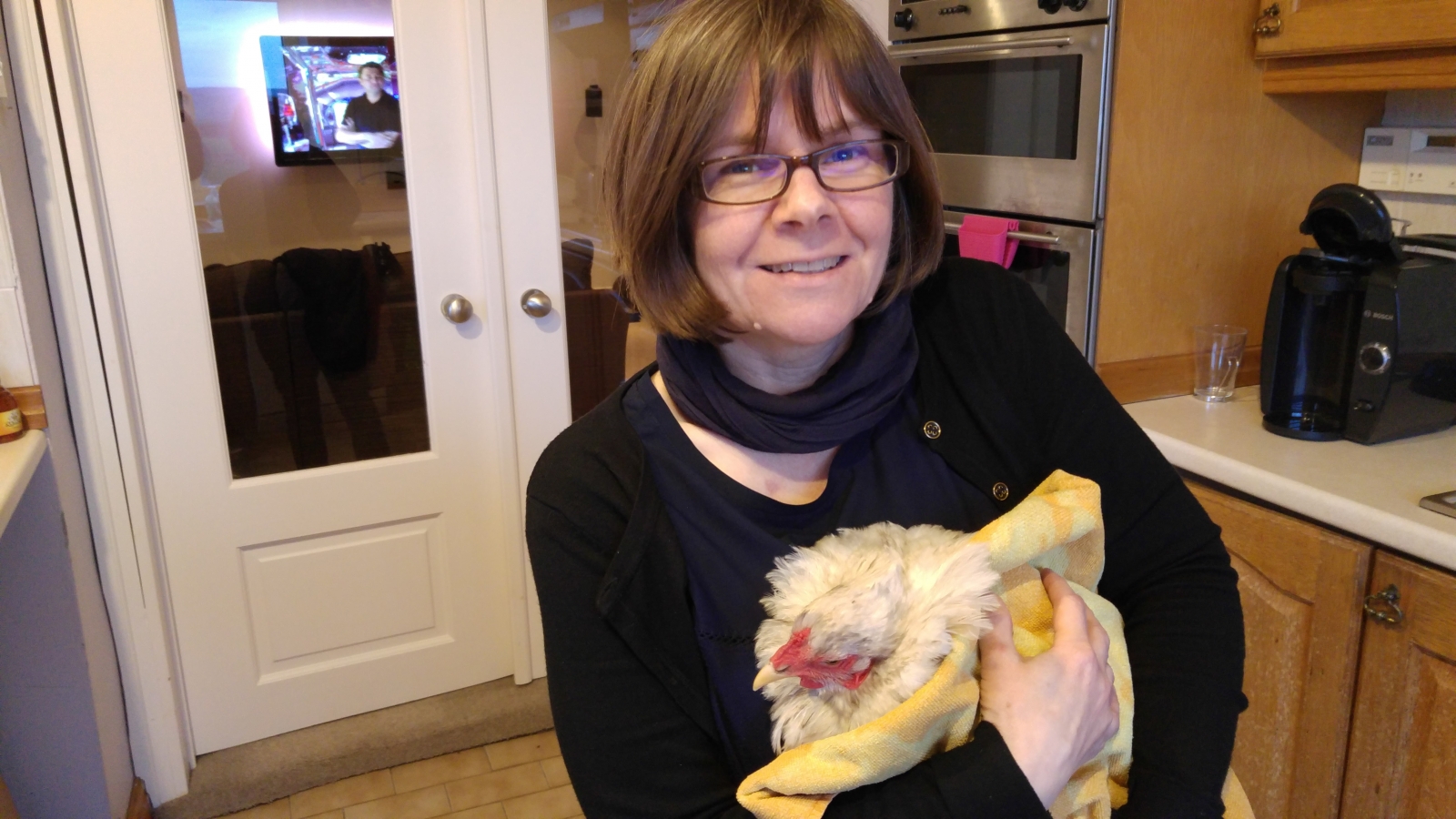 Fingers crossed for her.