the day to day life in the hencam coop
Welcome!!!
Posted by Neil, 14 May 2016, 10:05pm
Well, we had a bit of a mammoth day today, we visited the lovely people at Manor Farm Poultry and were shown round all their wonderful hens and Emu's and ducks and god knows what else!
We originally wanted to look at their Brahmas, but they sold the last one the day before our visit. But there were so many other wonderful and fancy breeds we were spoilt for choice, and instead of coming home with 1 hen, we ended up with three!
So, without further ado, meet:
Olga the Russian Orloff: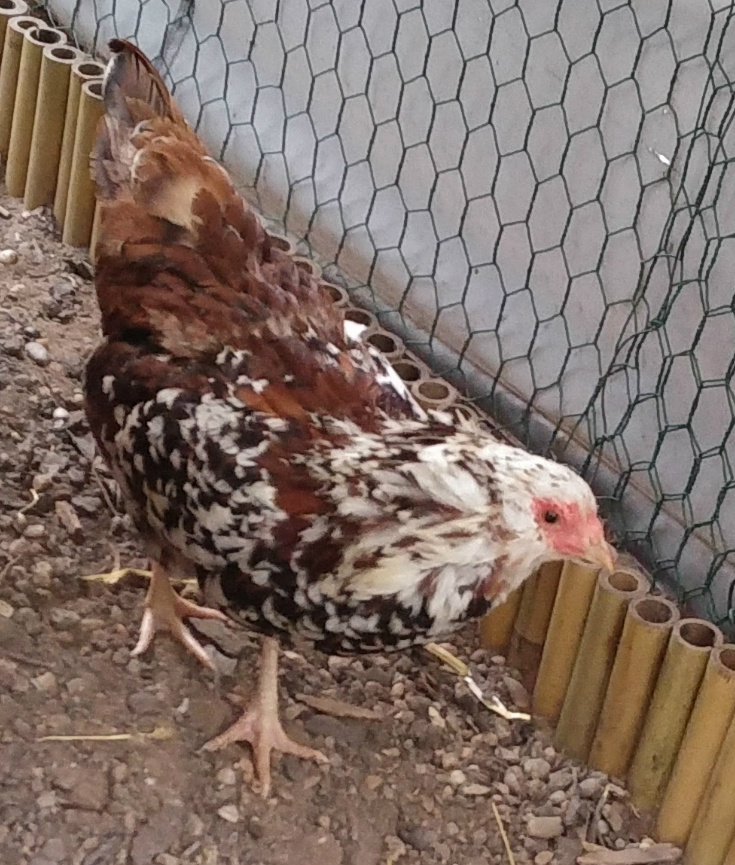 Frieda the Thüringian: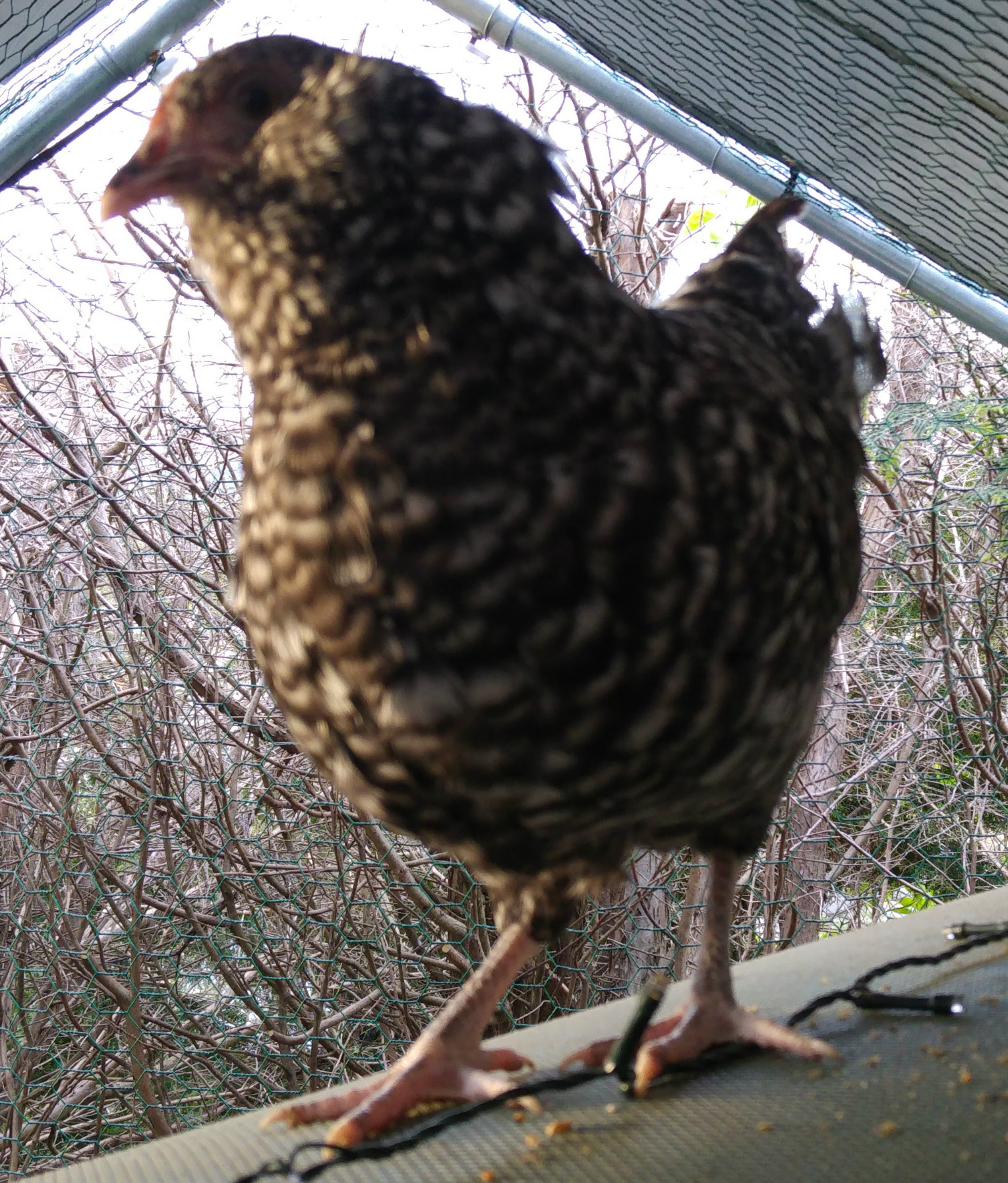 Claudia the Vorwerk: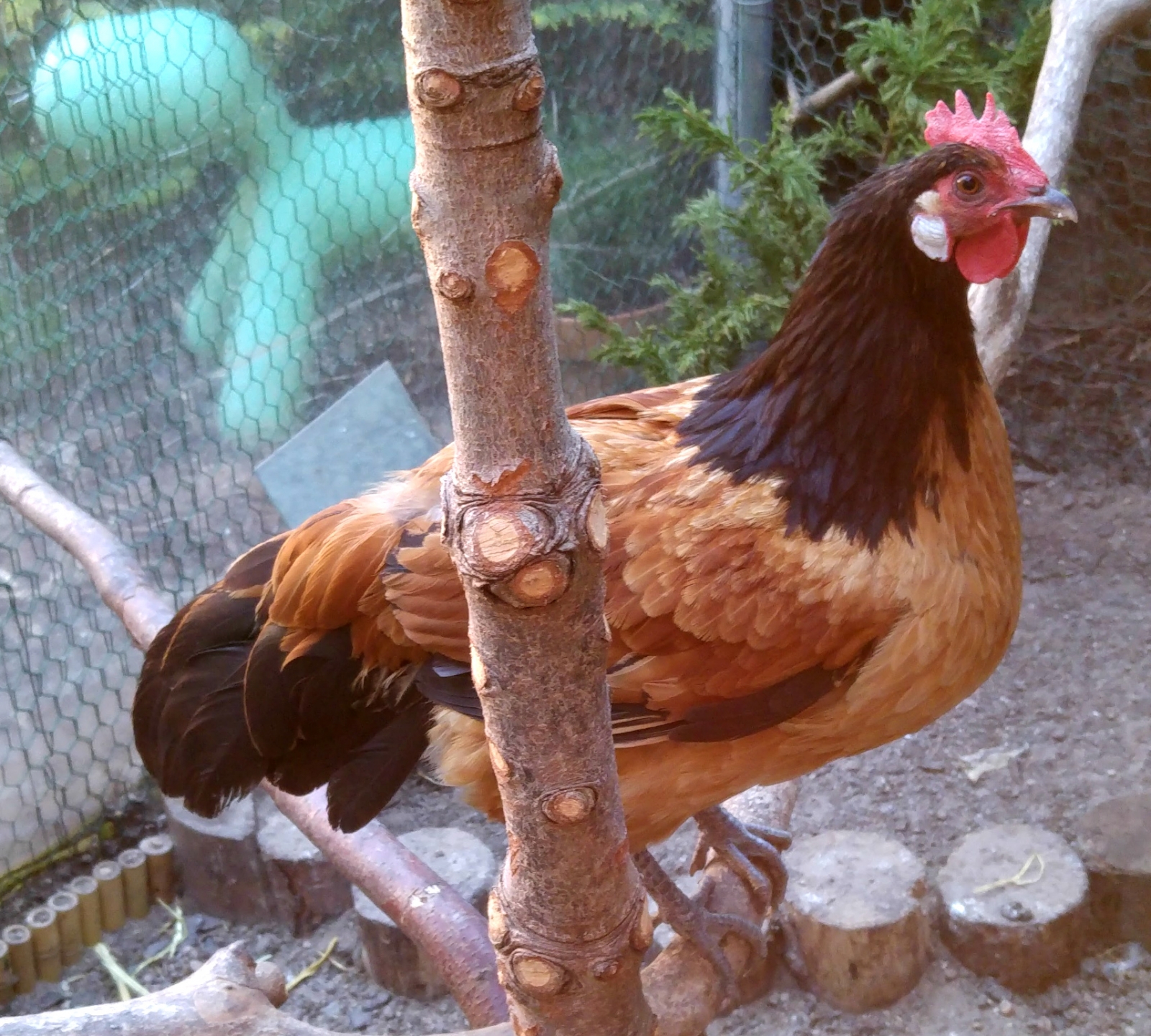 There's been a bit of aggro whilst the pecking-order is sorted, but hopefully the worst should be over now. The little ones (Olga and Frieda) have kept away from the others - Olga seems to be a bit chesty but I think that's due to the stress of moving and will hopefully clear up in a week.
They're beautiful hens, and Claudia is a large bird and really striking and didn't mind me stroking her at all - apparently Thüringians are really quick to tame and will seek your company - Helen already had Frieda eating from her hand and she stepped onto my arm so I could put her to bed - so sweet!
Hopefully you'll get a decent look at them over the coming weeks...