the day to day life in the hencam coop
A milestone!
Posted by Neil, 19 May 2016, 11:05am
Yesterday we had SIX eggs in one day! :)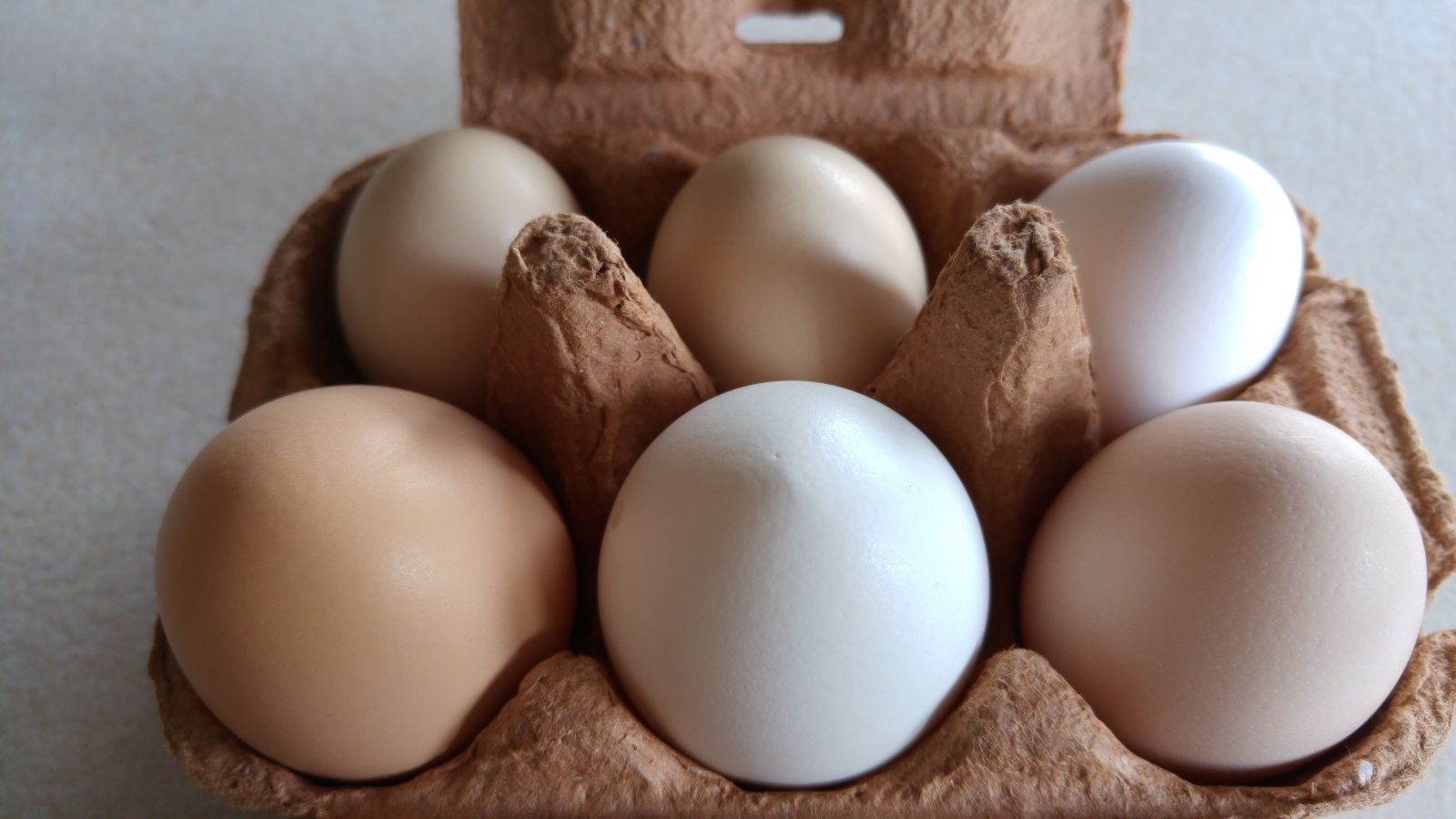 The medium white egg at the back is Renee's, the huuuge very light cream egg at the front is new girl Claudia's!
We will be drowning in eggs very shortly..!