the day to day life in the hencam coop
Bloody Broody Hens!
Posted by Neil, 26 May 2016, 1:05pm
Well we thought we had enough nest boxes for the girls - we had two broody hens (Maude and Mabel) but as they are only lickle banties it still left lots of room for the others to lay.
That was, until Velma our huge Brahma went broody a couple of days ago! She fluffs herself out and is enormous - you could fit dozens of eggs under her! Unfortunately none of them will hatch though :(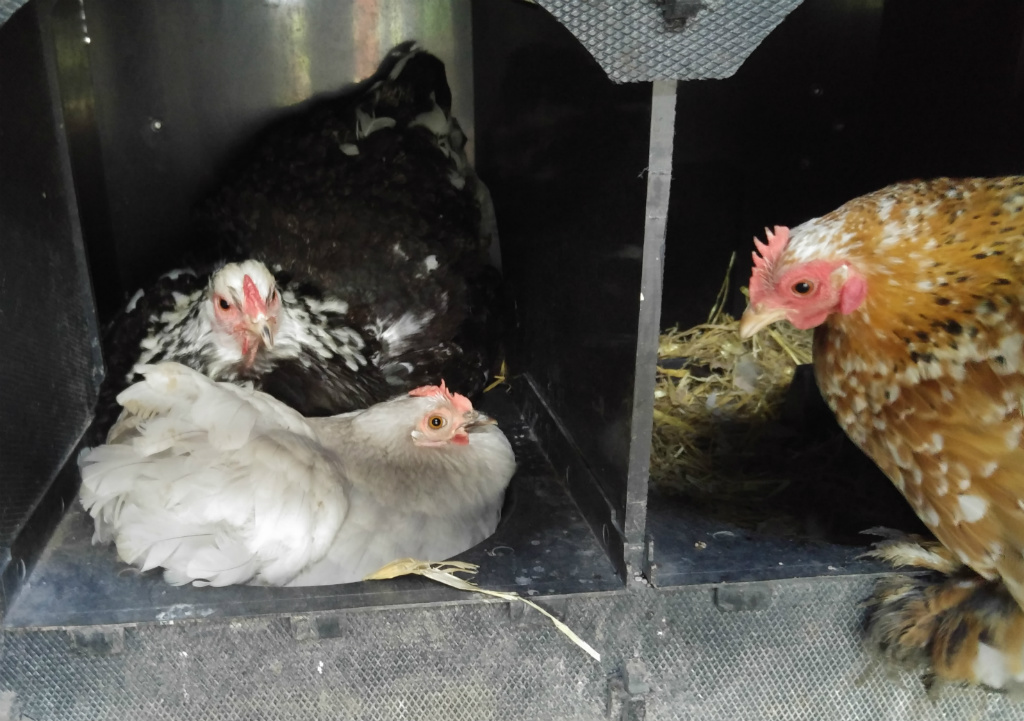 So I've been tipping her off the nest when I can - she's heavy (really heavy!) but is so gentle she just clucks disapprovingly and hasn't pecked me once - even the shy Pekins will peck any hand or hen that comes near when they are sitting on the nest - I watched Maude furiously pecking Renee's neck the other day as she tried to lay!
So desperate measures etc - I bought an 'under bed storage box' which is a wide large box, just slightly smaller than the width of the coop, and filled that with straw and put that in front of the nest boxes to provide an additional laying area.
Renee was the first to investigate this strange new addition - she scratted the straw for a bit, then decided it was either a bit boring or she could wait to lay and went back outside.
Hopefully there will be a couple of eggs in it when I check later today.