Latest Lottie Update!
posted by Neil, 1 October 2007, 7:54am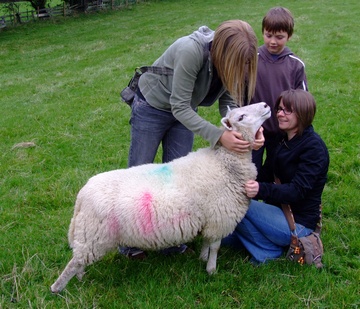 It's been far too long since we last saw Lottie, so we all went to see her on Saturday evening.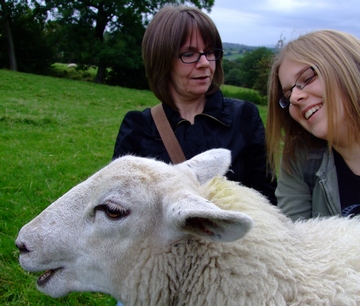 She is absolutely amazing - the most fantastic sheep you would ever want to meet! She is completely settled in, and is friends with the other sheep and happy to be with them, but, unlike most sheep who don't like to get too close to strangers, she gladly comes up to you for a cuddle and a stroke, and loves to meet people!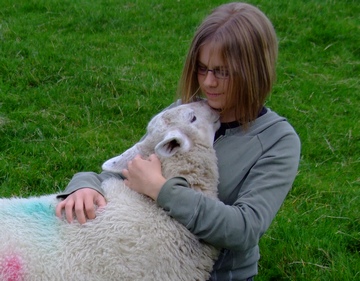 Dan says that visitors to his farm are completely amazed by her, and of course they fall in love with her too.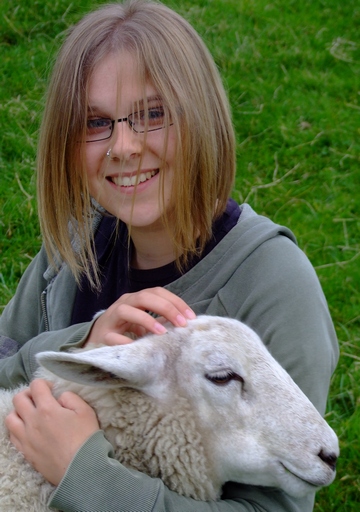 We're not sure if she will be having her own lambs this time or whether she will be left until next year, but we'll let you know either way. We've also been asked if we want to look after more lambs so you never know...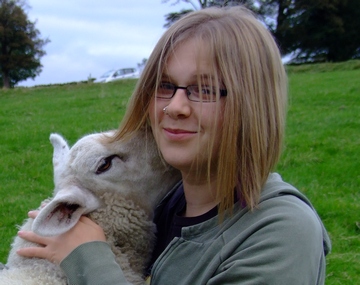 Click on any pic to see the bigger version...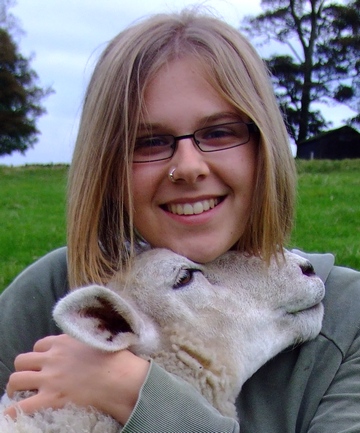 Joe you might recognise from when he was playing football with Lottie when she was a tiny lamb in the youtube videos, Scarlet and Helen you should already know! :)