the latest happenings in the coop
Latest text alerts sent (
click here to follow hencam at http://twitter.com
):
YOU are the best!!!
posted by Neil, 11 July 2007, 7:02am
I managed to get a half-decent picture of the award and a happy chick so I thought I'd post it here for posterity!

Back in April, thanks to your support,
HENCAM WON THE 'WEIRD AND WONDERFUL' CATEGORY OF THE BEST OF BRIT BLOG AWARDS 07!!!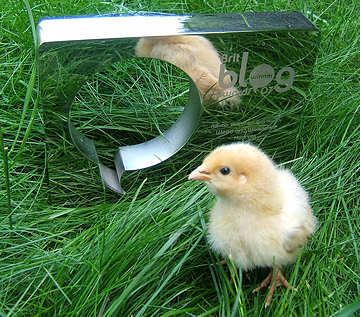 It still hasn't sunk in - I never win anything - but I'd like to think that we all won this, I count you all as friends and hencam would have stopped a long time ago if it hadn't been for you guys, you make it all worthwhile.

Thanks! *sniff* :)

It's quite funny if you think about it, as the real stars of the site don't even have any idea of their prestigious award - though they might wonder why they've been treat with a huge bunch of grapes later today!