the latest happenings in the coop
Latest text alerts sent (
click here to follow hencam at http://twitter.com
):
Do hens have egos...?
posted by admin, 3 March 2006 10:02pm
The website and hens were on the front page of the Telegraph & Argus!!! I only found out because I had a phone call at work and it was the Yorkshire Post wanting to cover the story, when I asked how they found out they said it was on the front page of the T&A - I was slightly shocked!!! (click images for big version)

Milly, Tilly and Penny make the front page!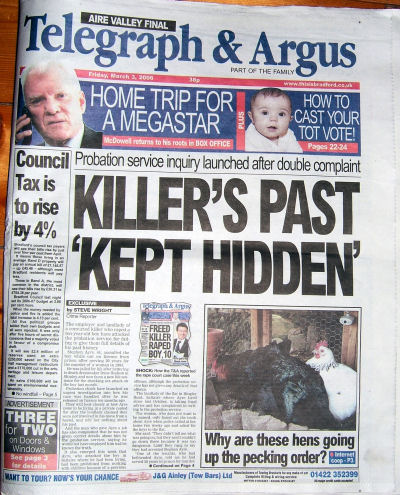 Possibly the only time in my life I can honestly say "I was on page 3"...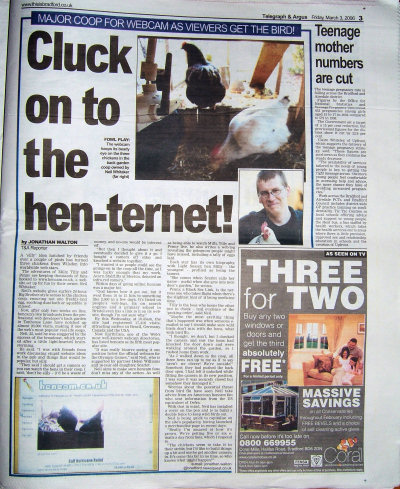 The hens even featured in the cartoon on the letters page: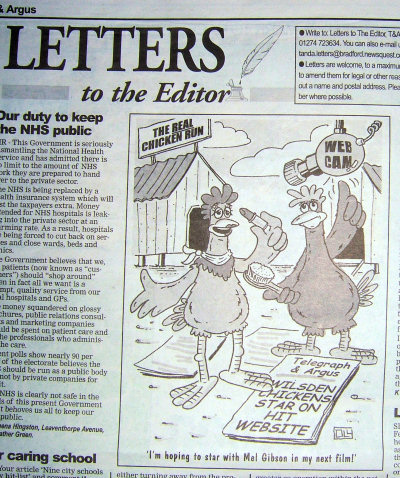 Hopefully tomorrow they will be in the Yorkshire Post - more news if and when... :)